aoiShip.
Fashion e-Commerce, from Japan to the world
We are a Tokyo-based company dedicated to Japan's fashion industry. We help Japan fashion brands influence the world.
Our mission is to translate undiscovered Japanese craftsmanship into marketable stories through our self-developed platform technologies. We deliver fashion apparel and products sourced from partner brands to online shoppers worldwide through our e-commerce services.
We are observing a major shift happening in the world of fashion as eyes turn towards beautiful Japanese design and the influence of Tokyo Streetwear and High Fashion. We believe it is only the beginning. The future of fashion is Japan.
We are here to accelerate that.
Come aboard our ship and join the movement.
Japan Sourced.
Our fashion selection is originated from top designers in Japan. We source fashion from local shops to large, popular brands from specific areas of Tokyo such as Aoyoma, Daikanyama, Harajuku, Omotesando, and Shibuya. We also source from Osaka and other regions of Japan.
Fashion wear centric.
We specialize strictly in the wearable fashion and apparel segment. We wear it, we own it, we want everyone to know it. We are entering a new world fashion era, and it is why we created aoiShip.
We love Street Wear and High Fashion.
From the streets of Osaka to the affluence of Aoyoma, we provide and seek only the unique designers who display impeccable craftsmanship and passion through their apparel.
Our Goals:
10,000
Over 10,000+ Influencers connected
10,000,000
Over 10 million customers within reach
100
Over 100+ Fashion Brands from Japan supplying the latest apparel
1
One platform to uncover what the world is waiting for from Japan
aoiShip:
Self-developed E-Commerce platform for the fashion industry.
From September 2019, customers may shop online for Streetwear, Luxury Apparel, Shoes, Sneakers, and Wearable Accessories from over 100+ exclusive fashion brands to choose from, providing fashion wear items never seen before from Tokyo, Osaka, and other select areas from Japan.

Fashion Brands and Designers will be able to directly sell to aoiShip's customers worldwide.

Influencers will be able to showcase to their audiences the latest trends and fashion by collaborating with fashion designers from Japan, while also earning income and gaining global status. Influencers will also be able to compare how they benchmark among peers, with additional income awarded to top performers by referral.

Fashion brands from Japan will be able to track live inventory, orders, payments and shipment information as they are happening, benchmark KPIs among peers, and receive suggestions on how to improve speed and reduce expense, increasing the bottom line.

Designers will also be able to register automatically to sell products instantly, upload media, and create marketing campaigns with aoiShip Influencers, reducing the need for manual assistance.

Sellers partnered with aoiShip by launch of this service will gain access to tools which will provide market-specific product recommendations and data-based insight to help strategic decision making for current and future product offerings.

FashionSense will allow the modern designer to seize not-so-obvious growth opportunities as they develop.
"Design is not for philosophy. It's for life."

—Issey Miyake
Timeline:
aoiShip will launch September 2019.
Sep 2018

Incorporated.

Minato-ku, Tokyo, Japan

Aoiship K.K. incorporated in Tokyo, Japan on September 25, 2018 and is majority-owned by co-founders Adam Boujida and Kazumasa Ito.

September 2019

B2C e-Commerce Platform

MVP goes live

Nov 2019

Influencer Network

Matchmaking service for Sellers and Influencers

Influencers worldwide will be able to join aoiShip's network as a partner, choose Japan brands to work with, get compensated for completing curated campaigns, compare performance benchmarks among peers, network with aoiShip's preferred brands, learn best-practices, and receive analytic information to help you be the best influencer possible. You'll even be able to earn performance-based bonuses on conversions as well as publicity features.

July 2020

Sellers Platform

Online Technology for Fashion Brands

This will be the largest update to aoiShip. Fashion brands already in business with aoiShip will be able to upload their latest product directly, plug-in via API for live inventory integration, customize, request, and procure influencer campaigns to-the-"t", gain access to analytics by product, evaluate aoiShip's logistic proposals for cost-saving considerations, expand into new markets and territories worldwide, personalize their aoiStore, protect inventory through InsurTech, network with aoiShip's top designers and brands to gain knowledge and best-practice, automatically settle payments, and receive 24/7 email support.

January 2021

FashionSense

Data science analytics system goes live

Exclusive aoiShip designer partners will gain deeper insights into aoiShip's data insights and intelligence through market-to-product analysis of their own portfolio, market preferences of their product and brand offerings, and indicators that will allow designers to make strategic business decisions to grow even further with their brand.
Who We Are Looking For:
Designers, designers, and more designers.
Why?
Because fashion is fatigued from European designs of oversized emblazoned logos, and the runways being dominated by brands like Dolce & Gabbana, Gucci, and Versace.

Because customers and influencers are craving something uniquely different. For example: Japanese Fashion.

Because we want to find like-minded partners interested in disrupting the antiquated fashion industry in Japan and breaking down invisible walls of old systems and process.


We offer a global, digital stage to the person we need the most:
The innovative fashion designer.
Let's show the world what you're made of. Let us grow with you in your artistic journey.
Show Us Your Influence.
And also meet a few of our influencers:
"There is no end and no goal. As long as I'm attempting to make something that never existed before, an end is out of the question." —Rei Kawakubo, Comme des Garçons
Meet The Movers and Shakers.
NY-2-LA meets TOKYO : A Story For Legend
In the Summer of 2018, the lives of a NY-2-LA Asian American and a Tokyo-native who grew up in Ehime, Japan, would come colliding by fate. What began as a simple conversation between two strangers supporting the burgeoning Startup Movement in Tokyo emerged a brotherhood formed on infinite trust while realizing they shared a common anthem:
The expression of DOPE FASHION and Cultural Disruption via apparel.
The pair marveled at the endless scores of undiscovered designer talents hidden around Japan in Tokyo districts like Aoyoma, Daikanyama, Harajuku, and Shibuya, as well as the Amerika-mura area of Osaka. After observing many pain points, Adam came up with the idea of developing a digital solution to make Japanese fashion more accessible, seeking to disrupt the antiquated ways of the fashion industry and old-style system in Japan. Together, Adam and Kazu recognized they had the power to provide a global platform for the fashion gems of Japan that are still waiting to be discovered.
For these two founders, time can no longer be wasted, and the world can no longer wait. It's time to open Japan's doors, giving rise to aoiShip.
Advisors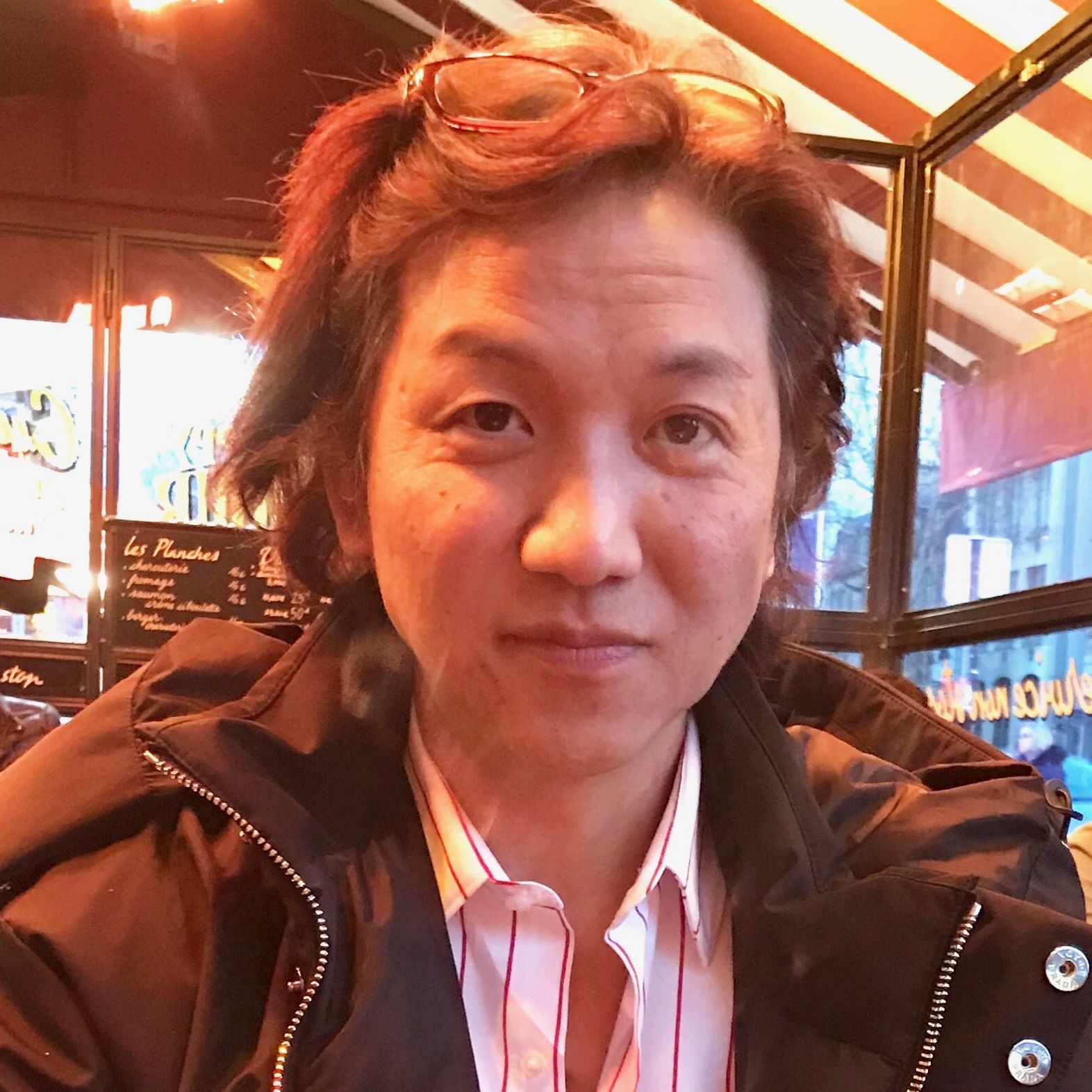 Partner With aoiShip.
If you are a Designer, Influencer, Investor, or even a big-time fan, let us know from the form below! We want to hear from you directly. Message us to work with us.